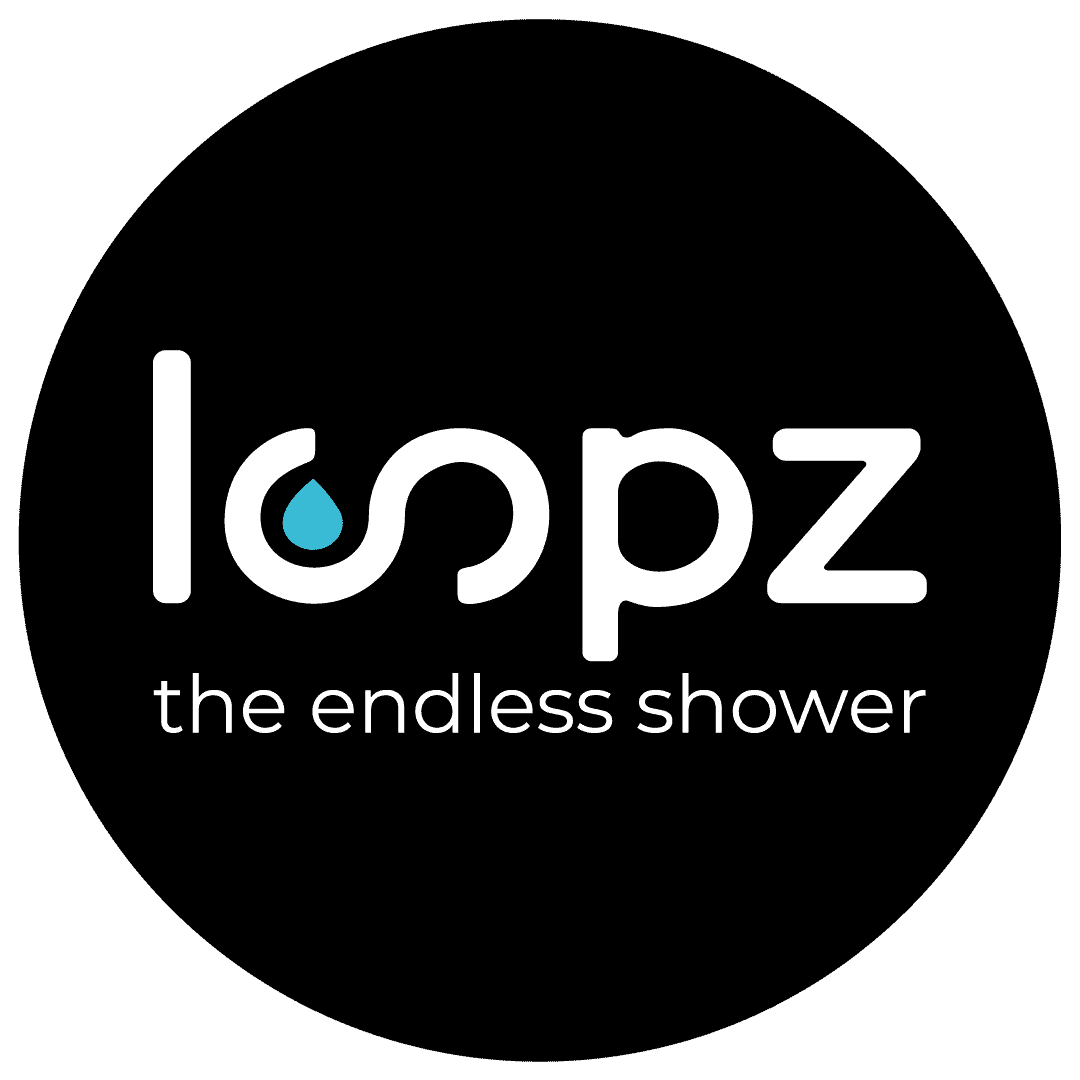 Have an endless shower wherever you like! Even better, no water connections are required at all. You simply need a 12V power supply nearby and 6 liters (1,5 gallons) of water. This compact shower system recycles & filters the water making it the perfect solution for van life or camping.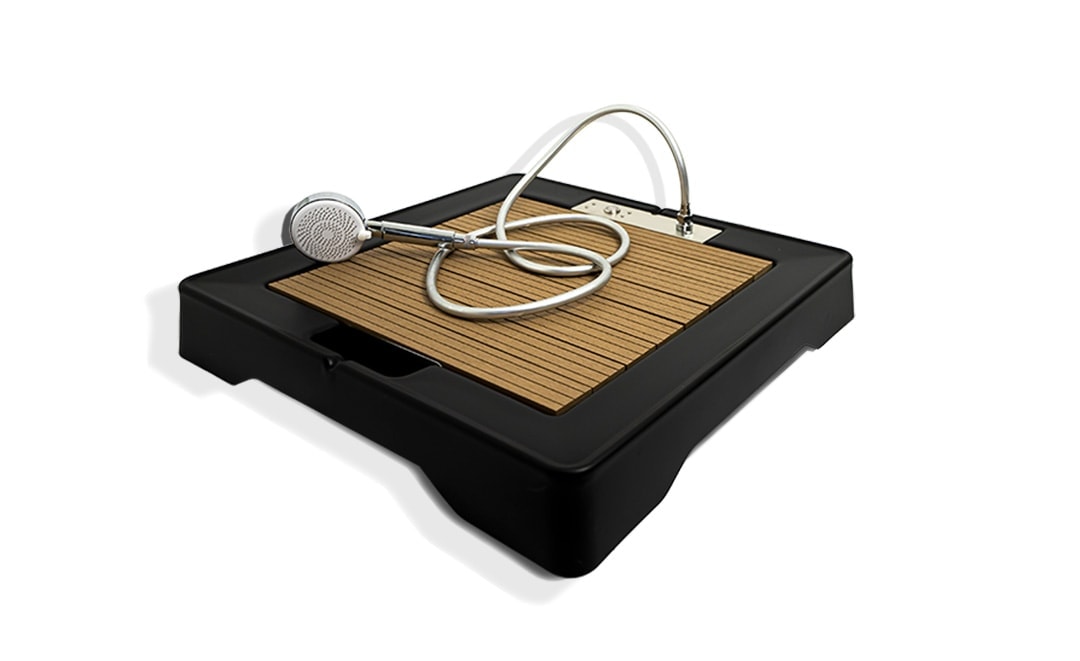 Luxurious shower head
Comfortable water flow & a good grip.
Ease of use
The LED has 3 different indication patterns. 
Low energy consumption
The components require only 12V DC to function.
Sustainable materials
Stainless steel, wood composite and recycled ABS.
All to support its durability.
Robust design
Fits different surroundings. Convenient notches for lifting.
Low water consumption
Recycles & filters the water. An endless shower using only 6 liters!

Complex? Absolutely not! The Loopz is very easy to use. Within a few actions you will able to enjoy a very comfortable, water saving shower!
1.
Connect
Place the Loopz on a flat surface. Make sure all components are in place: the control panel, sediment filter, microfilter and deck. Next, connect the adapter.
2.
Fill
Fill the water reservoir with (hot) water before every shower. The built-in filtration system makes sure you can enjoy a fresh and clean shower. You even can fill up the reservoir using water from a creek or lake, the system will filter the water.
3.
Shower
Does the LED indicate the reservoir is ready? In that case you better get your towel and enjoy a nice shower! After your shower it is advised to rinse the microfilter.
More info about the filtration?
More info about the filtration process?
How is the water filtered?
Depending on the model you have, the water is filtered in a two- or three step filtration. More info about the filtration process can be found here.
Is the microfilter reusable?
Yes, definitely! The filter is made of a stainless steel mesh 325 which is very durable. Rinse the filter after each shower to prevent any blockages and you will be able to reuse it.
Is it possible to have a hot shower with Loopz?
Regrettably, the Loopz doesn't heat the water, so it is not possible to regulate its temperature. You could fill the reservoir with hot water though or create a hot water setup yourself (please check this example). Besides that, you might be interested to know we are developing a heating element which will be available as an add-on to the current Loopz systems.
Yes, we do ship worldwide. We charge a shipping fee depending on your country. These costs are shown in the webshop's shopping cart when submitting your address.
Where are you going to use your Loopz?
Take a look at the different models and accessories in our webshop. Do you want to stay updated about new developments or check out other Loopz builds? Don't forget to follow us on our socials.